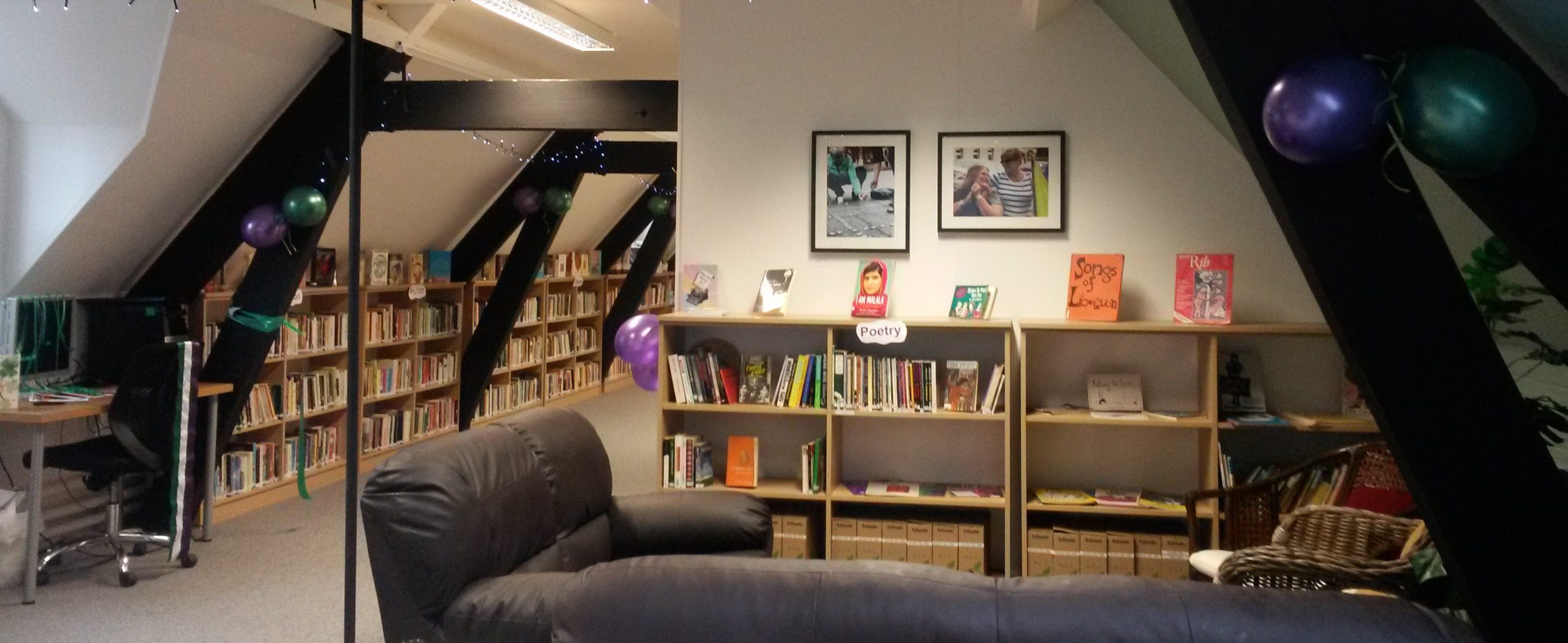 "Books are a form of political action.
Books are knowledge.
Books are reflection.
Books change your mind."
– Toni Morrisson
Overseen by a dedicated team of volunteers, Nottingham Women's Library is the jewel in the attic – tucked away on the top floor of Nottingham Women's Centre.
Any woman is welcome to come in and browse the library during the Centre opening hours, or to sit a read a book or breastfeed a baby. The collection hosts a wide range of books, magazines, and articles by female authors, including rare feminist literature from the 70s & 80s.
You can find out what's in our library collection at the link below.
Become a member
Any woman can come in and browse the library, but to take books out you'll need to become a member of Nottingham Women's Centre. This is quick and easy to arrange! Membership lasts for a year, after which you'll need to renew it. There are three tiers of membership fees depending on your circumstances:
Unwaged – £2
Students and OAPs – £5
Waged – £10
Make a book donation
We love receiving your generous book donations – our library collection has really grown over the years thanks to your help and generosity!
If you think you have some books that could have a lovely new home on our shelves, please first read through the Library Collection Statement at the bottom of this page to make sure they fit our criteria (clue: they must have been written by a woman!) and then get in touch with us using the below button. Thanks!
Library Collection Statement
The Nottingham Women's Library is dedicated to raising and celebrating women's voices by stocking books written only by women. Although we would like to be able to hold only books edited by women as well, we feel that currently this means the voices of some women writers would not be included because they are edited by men. This is a double-edged position and one we explore and expand on in our full Library Collection Statement.
You can read this statement in full by hitting the button below.