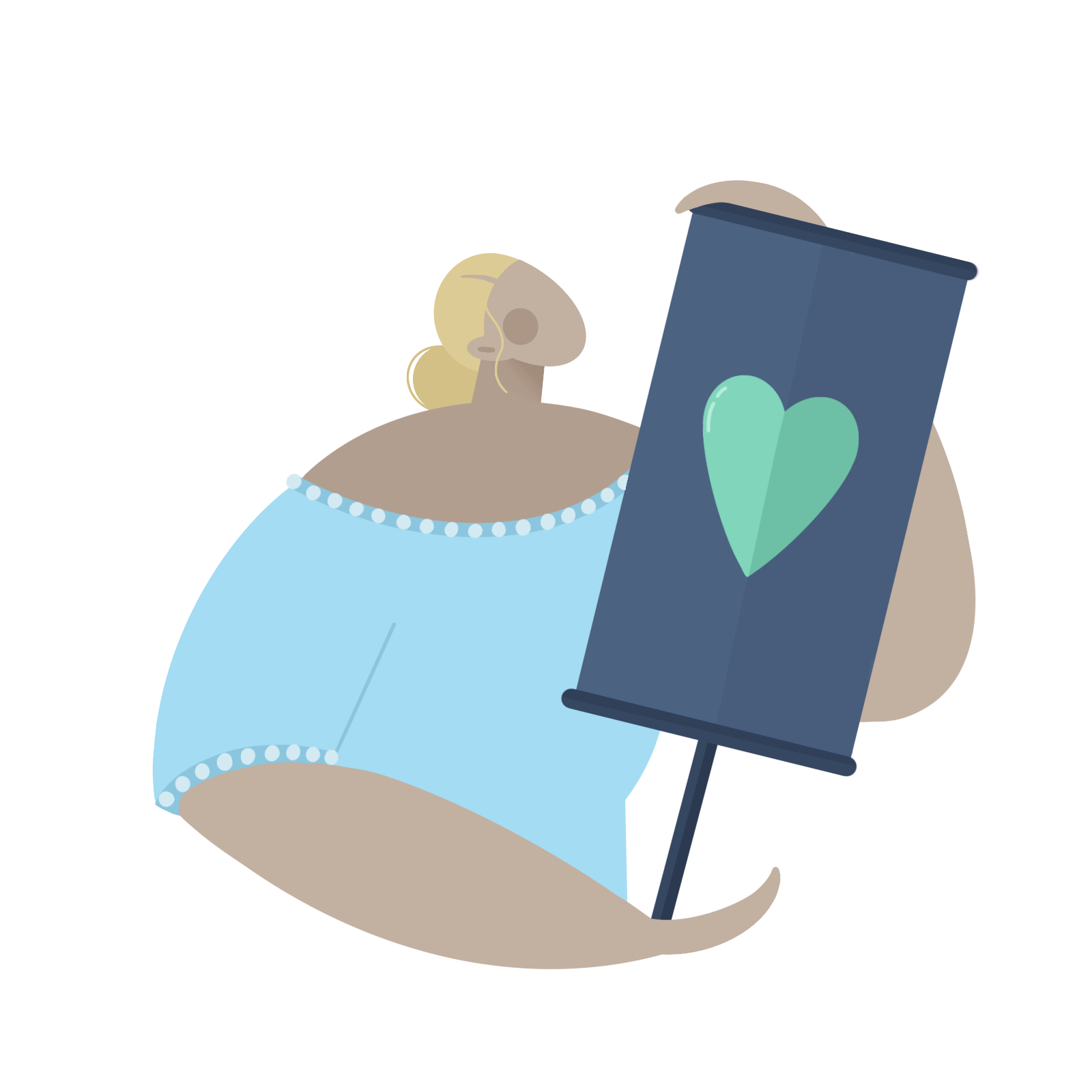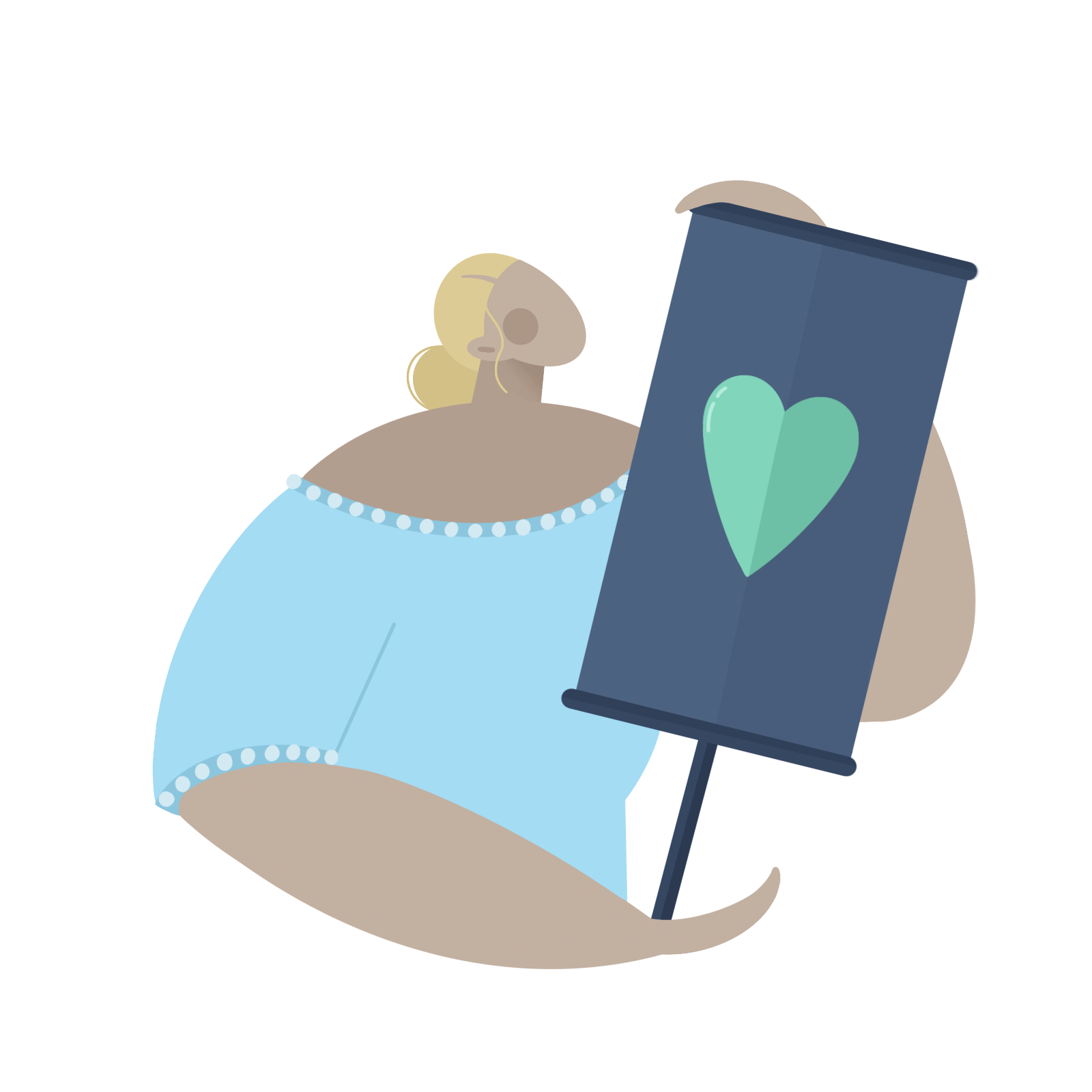 Our staff do an incredible job of supporting women in Nottinghamshire with financial and emotional support as well as advice, learning courses, volunteer opportunities and lots more!
We're proud of all the ways we are a continual support to women, as well as a loud voice advocating for women's rights and policy change across the UK.
I didn't feel brave before, now I feel it every day with the help of these ladies.

Service user
Coming to NWC has let me be in an environment surrounded by passionate and positive women. There is light at the end of the tunnel.

Service user
I feel a massive change in myself, I have a boost of confidence to work on my goals, thank you for supporting me to do this.

Service user
The strength and support has given me both mental and emotional stability and I aim to do the same for others.

Service user
Doing these sessions has changed me completely. I deal with problems better and have alternatives to self-harm when I'm struggling. I'm a different person now.

Service user
I wanted to kill myself and I thought: 'Why not go to the Women's Centre?' It was the best thing I ever did. My life has changed dramatically – from miserable to confident.

Service user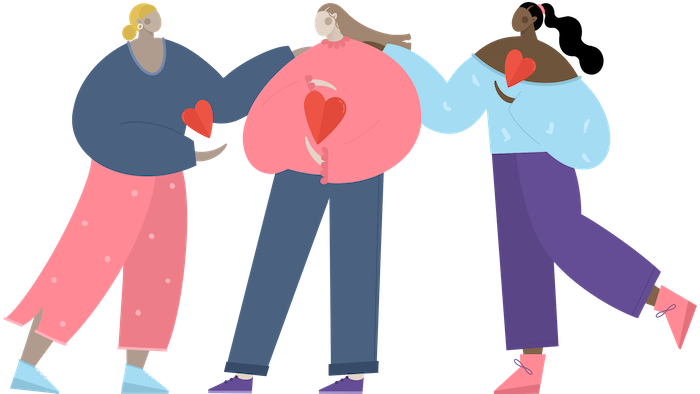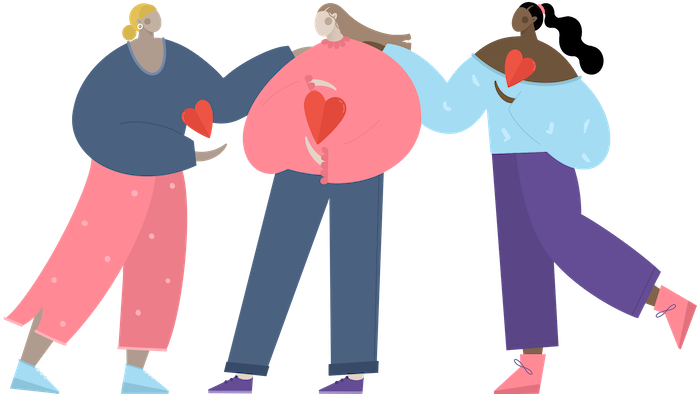 In recent times, our services have been more needed than ever. Women have been disproportionately affected by the pandemic and cost-of-living crises, and we've been here to support them throughout.
Social isolation; domestic abuse; increased caring responsibilities; poor mental health; loneliness; extra work; financial demands and more… Life has been made a lot tougher for many women who were already struggling.
From April 2021 – March 2022…
---
132
contacts
were made with women per week
1,660
hours
of one-to-one counselling was delivered
285
women
on probation were supported
---
585
women
attended our courses and activities
60%
of women
noted an increase in their skills after attending our courses
77
women
volunteered with us
Read about some of the women we've worked with…
Jane
Jane first started accessing our services with housing support needs and mental health issues which came about due to a long-term abusive relationship. Jane had recently left an abusive ex-partner with whom she had a child and she had experienced significant emotional trauma as a result.
Two years later, Jane and her Caseworker began to discuss ways to develop employment skills and confidence. She expressed an interest in volunteering within the care sector and by early 2020 she had successfully completed two employability training courses and a training programme to become a volunteer with a nationwide charity.
The pandemic put Jane in a difficult position as she grappled with home-schooling, but she also recognised the potential to share her passion for outdoor activities through teaching. She completed an online instructor course and volunteered as an instructor for young children. As the UK started to come out of lockdown, Jane continued to develop her skillset by completing an online business start-up course.
About her time with the Centre and her rebuilt sense of security, Jane said:
"For me it was about being heard and understood. My Navigator has been brilliant, she's a good listener and knew exactly what sort of training would interest me. Exploring and identifying practical solutions together, I now have the skills and self-belief to move forward with my life".
Aisha
Aisha was living with her husband her two children in a house owned by her husband. She was experiencing mental health problems and had a history of physical abuse (for which she was receiving support from Juno Women's Aid). Aisha expressed concern to our Caseworker that she was in a very controlling relationship with little freedom and explained that she did not have much access to money except a small amount every week for food shopping which her husband monitored.
Aisha wasn't able to work as she was a full-time mother, but she really wanted to improve her CV to give her a better chance of obtaining a job when she was able to apply. We introduced her to our CV writing workshop and encouraged her to enrol on our English and Maths courses to boost her skills. Both courses helped her reach her goal and also reduced her isolation. Aisha'a Caseworker also outlined what other support would be available to her should she need it, including food parcel deliveries and benefits advice.
Aisha was very grateful with the support she received from us and said:
"I feel a massive change in myself, thank you for supporting me to do this. Thank you for being patient with me as English is not my first language, you have been so helpful."
---
Annabel
Annabel was referred to the Centre after recently coming out of prison. She was struggling with her mental health and lived alone. She had also experienced domestic violence in the past.
When the Centre closed during the pandemic, one of our Caseworker's noticed Annabel was anxious on a call. It was then that Annabel told us she was feeling overwhelmed due to money problems, pressure from an ex-partner in prison, and the threat of catching Covid with existing health problems. This complex situation had led to her being hospitalised after binge drinking in the previous week.
Our Caseworker referred Annabel into counselling and our welfare advisor supported her with a food bank referral, also making Annabel's probation worker aware of her situation.
Annabel's mental health has since stabilised since starting counselling and she is working to reduce her debts. She has described feeling calmer.
Imani
Imani contacted us for help obtaining white goods as she was managing without a fridge-freezer or washing machine. She was a single parent with four young children and a domestic violence survivor. When she contacted us, Imani was living on a caravan site because the added on-site security there made her feel safe from possible further attacks by her ex-partner.
Imani wasn't getting any help with her housing costs and so our Caseworker was able help her claim Universal Credit. She was also able to get Imani a grant for the white goods she needed so much, and to also get her old (broken) washing machine taken away.
---
Why Women's Centres work
A recent report by Women in Prison – The Value of Women's Centres – documents how Women's Centres generate a nearly triple return on public investment by keeping women out of prison and easing demand for other services, but that nearly half of Women's Centres across the country are concerned about their survival. 
---
The Wider Case for Women's Centres
Women's Centres are a vital component of a well-functioning community.
First blossoming in the latter half of the twentieth century (from the 1970s onwards), Women's Centres have become essential spaces for millions of women across the UK and internationally.
Women are disproportionately disadvantaged by a number of intersecting realities: poverty, violence, economic exploitation, loneliness, parental pressure, gendered discrimination, racial oppression, disabilities, criminal justice inequality and so many more.
These spaces remain absolutely necessary, and have become a vital means of safeguarding millions of women from the multiple and intersecting disadvantages that they may be experiencing. Moreover, women tend to have limited access to socioeconomic support and can be further restricted by their parental duties of childcare and domesticated work. These hardships and responsibilities often limit women from access to further education or paid work realities, thus strengthening the case for the existence of women's centres which can provide increased accessibility to employment, up-skilling and (re)training.
Why women-only?
Patriarchy is deeply entrenched in society and continues to disadvantage and discriminate against self-identifying women. A space made to specifically guard and facilitate their physical and emotional well-being is therefore both necessary and valuable to so many. This is a particularly pertinent issue when it comes to abuse and sexual violence. It is vital that anyone who has survived these experiences feel secure in the centre's environment.
Nottingham Women's Centre has been proudly trans-inclusive since 1998, in line with our commitment to anti-oppressive and anti-discriminatory practice and the Equality Act 2010.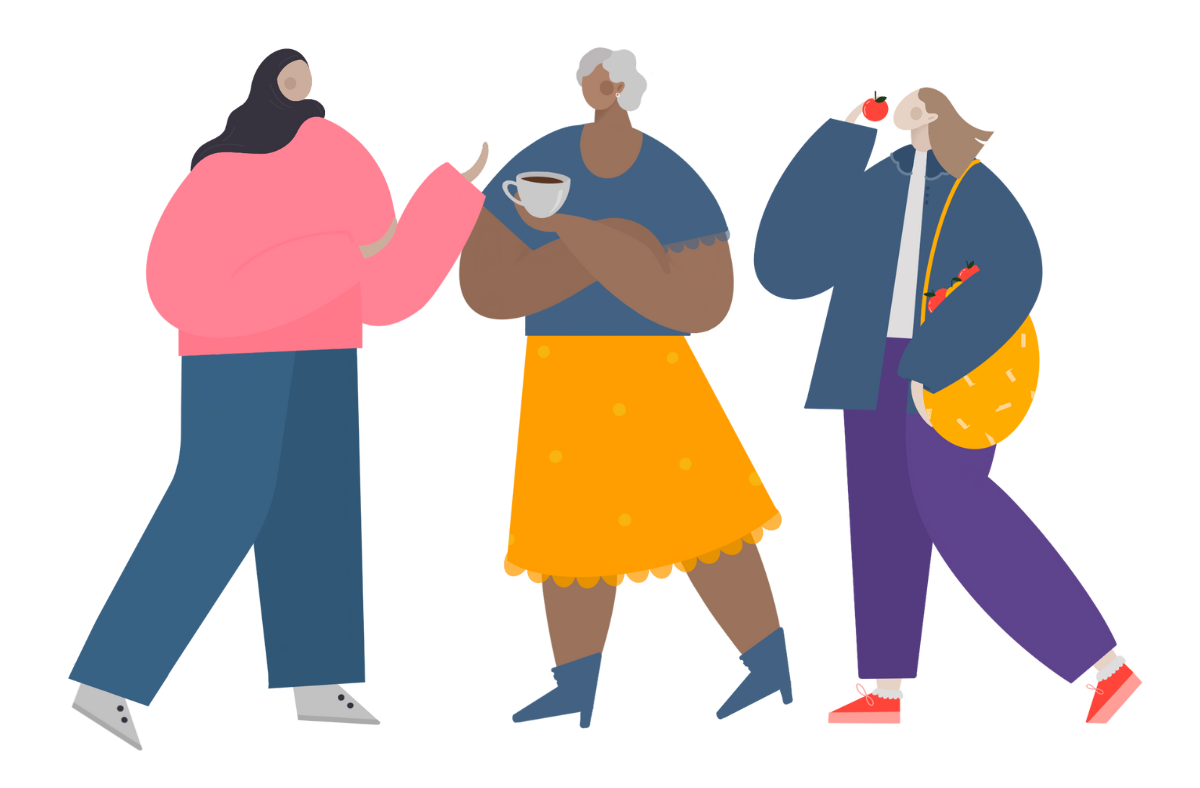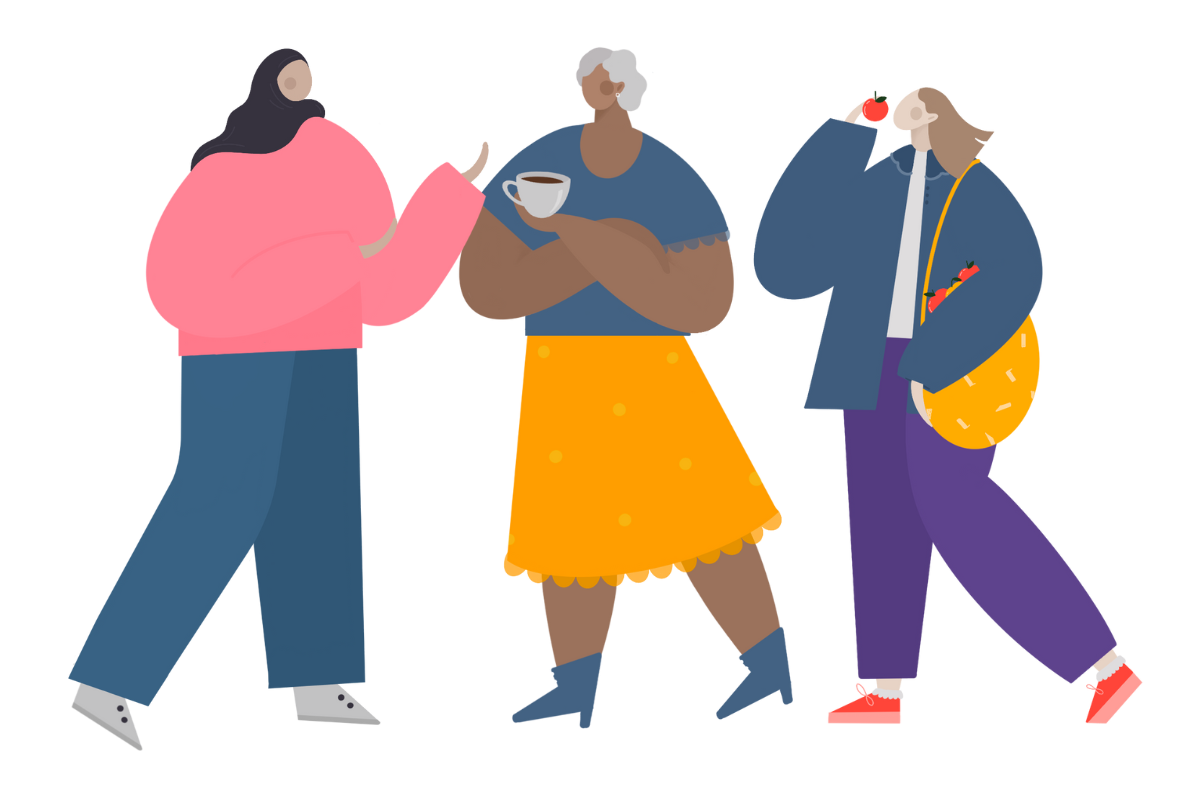 Our approach
Our service users tell us that they feel more empowered to engage in services when they are in a safe and comfortable environment, and that they value a women-only environment for that reason. We are a space free from violence, exploitation and discrimination.
It is important to further define what we mean by 'inclusive'. This means providing services to all women regardless of their age, ethnicity, disability, religion, or any other identity and/or irrelevant factor.
In terms of our day-to-day activities, we offer an array of services which can be found across our website. We believe in person-centred and holistic solutions. We operate on a case-by-case basis; despite some recurring similarities, every woman comes to us with unique needs, and our open-mindedness permits us to tailor our support as suitable to the individual's (or family's) situation.
For example, we welcome many women coming out of the Criminal Justice System who are referred to us by probation services. Our holistic, safe and welcoming environment allows us to offer a really effective pathway for those who have faced or are facing the challenges of the criminal justice system which has often come as the result of domestic abuse and mental health problems.
With all these factors in mind, preserving a women only space in Nottinghamshire remains vital. Past research has shown that our service-users feel more empowered to engage in our person-centred approach when they are in a safe and comfortable environment, free from the fear of being overwhelmed or inundated with worry. Despite facing a unique set of challenges, women often find it easier to interact with each another in women's only spaces and such interaction generates feelings of solidarity and shared experience, vital to the empowering process itself.