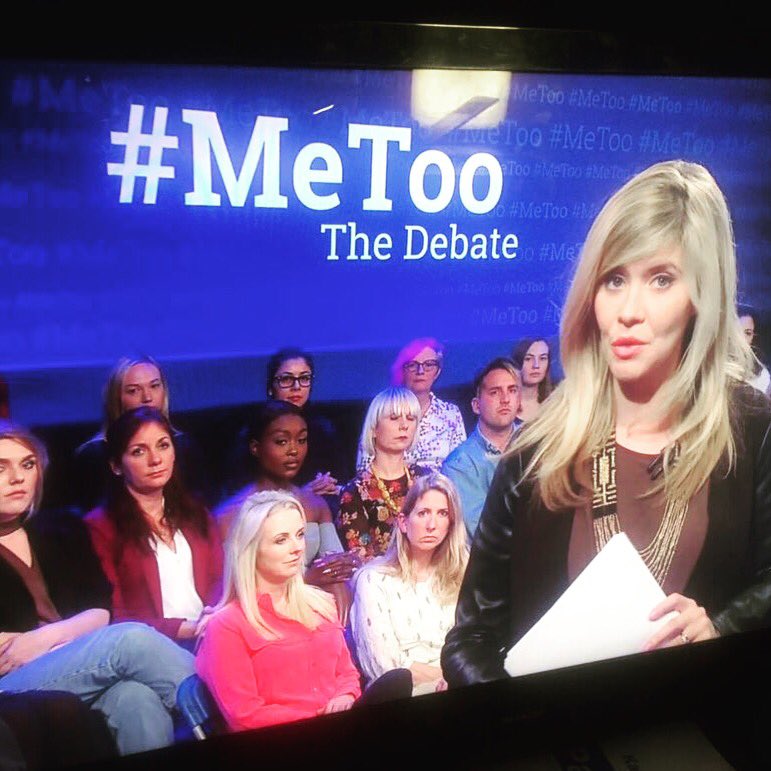 I was invited to take part in the #metoo The Debate on Channel 5 last night. As I stood waiting to go into the studio I met some remarkable people who were doing some incredible work in their communities. I was looking forward to hearing more and getting to talk about the progress we're making in Nottingham so we have a safe city for everyone but apart from a couple of exceptions the discussion was dominated by journalists and celebrities and we weren't heard at all. What a wasted opportunity! So if you're interested in what I was going to say here's the gist of it.
Nottingham Citizens carried out some research into local people's experiences of hate crime. As we analysed the results it became apparent that women were being victimised simply because of their gender (no similar claims were made by men). So we spoke to more women to see how widespread this was. Women told us that they thought much of the inappropriate behaviour they had to deal with was 'Because I am a woman' see our video of the same name and read the full back story here.
So we approached Notts Police to see if they would start to record misogynistic incidents of hate crime. We trained officers and front line staff to make sure those reporting had a positive response and 18 months ago recording went live.
So what has been the impact? Women say they feel proud to live in a city that does not tolerate misogynistic behaviour, they tell us they walk taller knowing that if something does happen the Police will listen to them, believe them and if necessary take action. Some people worried that the Police would be inundated with reports, that hasn't been the case. Hate crime in general is under reported and women have learnt to just deal with comments. 153 incidents have been reported and women weren't looking for arrests, often they just wanted to be heard, to be told it wasn't their fault and to stop it happening to other women.
One women reported an incident where she was driving and a cyclist blew her a kiss, she stuck up two fingers and he started circling the car and kicking it. She felt very shaken and thought 'I shouldn't have stuck up two fingers, it's my fault' but because of the Police's attitude she was able to overcome this knowing that the Police would take the issue seriously. She felt the Police listened and supported her.
A mother reported her neighbour who had been repeatedly shouting and whistling at her 14-year-old daughter who was now afraid to go out of the house. The Police spoke to him and he stopped doing it.
Rosemary – who came to the show with me – had a similarly positive experience with the Police. She reported a builder who shouted at her as she passed his site. The Police visited the site and the manager was appalled at the staff member's behaviour they both spoke to the team to remind them that this behaviour was considered gross misconduct.
There have been some criminal incidents e.g. an assault where a woman was approached in the street by a stranger who asked for her number. When she refused to give it he punched her in the face.
As well as this pioneering work by Police, pubs and clubs have been employing extra staff to ensure people have a safe night out and street pastors are doing similar work. Universities have been doing work with students to improve understanding of consent, work is being done in schools by Equation and ourselves to help children explore misogyny and healthy relationships. Bystander training is on offer to help communities challenge hate crime and men are coming forward as white ribbon ambassadors to encourage others to stand up against violence against women and girls. There has been great partnership working through the Sexual Violence Action Network who have worked with the Police to put together a rape campaign aimed at perpetrators and the #16 Days of activism calendar is packed with activities for the coming fortnight.
So next time there is a TV discussion about sexual harassment and assault let's hear more about the practical steps communities are taking to ensure everyone is safe and treated with respect by working together and not blaming the victims.