We are busy planning our free summer open day event and would like to invite you to come along on 12 September 2017, between 10am and 1pm.
This will be an opportunity to find out what the centre has to offer, meet some of our staff and volunteers and find out a bit more about what we do. There will be free entertainment and activities on the day – and it's a child friendly event. We will keep you updated on our website and Facebook event page with more details in the coming weeks!
You can RSVP to the event on Eventbrite and read more about what will be happening on the day here. Join us, won't you?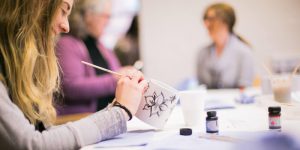 ---