Reclaim the night is happening on November the 18th and we need you to join in Nottingham's biggest and loudest annual grassroots protest against all forms of violence against women and girls!
A women-only protest march will stomp, sing, dance and shout its way from Forest Recreation Ground to Market square. The event will end with a Reclaim Rally with women only speakers which will celebrate and support women's self-organised action against violence. Women are invited to assemble themselves proudly at the Council House steps for this event. After the rally, women are welcome at Nottingham Women's Centre to get warm, have a bite to eat and socialise at the after party.
Meet at 6.30pm outside Forest Rec Pavilion. Accompanied children of all genders are welcome.
Volunteers needed for stewarding, banner making, helping and hosting at the after party. If you are interested, please contact carli@nottinghamwomenscentre.com.
Supported by: Nottinghamshire Sexual Violence Support Services | Nottingham Women's Centre | Nottingham Community Housing Association | Equation | Women's Aid Integrated Services | POW Nottingham | Nottingham Central Women's Aid | NTU Feminist Society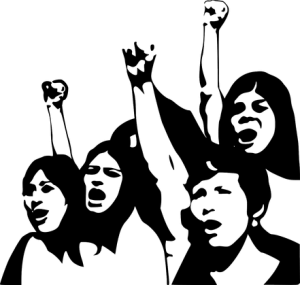 ---